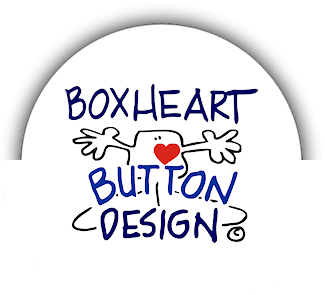 Where did my order go?
Plan to complete your order all at once, the shopping cart can expire due to inactivity and you will not be able to go back and add to the cart once the order has been processed. You will then have to create a new order for the additional items, so it's a good idea to enter all your items at the time you plan to complete and pay for the order. If you have any questions or need assistance with the ordering process, please contact us here.
When can I expect to receive my order?
As I am a one woman operation, I make the orders as I receive them. I try to make and send orders within two weeks of receiving them but it all depends on how busy I am. Some times it may take a little longer, sometimes much quicker. If you have a concern or a timely order, please contact me and I'll always see what I can do.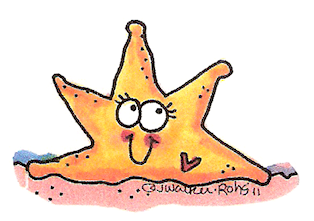 Are all designs available on buttons and laminated tags?
Yes, I can make all designs on either size buttons or on laminated tags
I would like to add or remove something from a design, can I do this?
Yes, but your order will be considered a personalized design ( a design drawn to your specs) not a standard design (what you see in the catalog). This is because I will have to redraw the design for your needs.
Can I choose my own colors?
Yes, but with the exception of hair and skin color (see next question) that will become a personalized design.
Can I choose the skin and hair color of all the people in a design?
You may specify the skin and hair color for the main character in a design. Some designs (i.e. designs 140, 118 and 88...to name a few) have multiracial characters. For the middle person in design 140 and 118, you may choose skin and hair color the other children are multiracial.
May I make a correction or add to my order?
If your order has not already been made or shipped a correction can be made.
I received my order and one of the names is wrong. What can I do?
I will remake a button or tag at no extra cost due to any error that I make from an order that I have not followed correctly, if you notify me within 30 days of shipping. If the error is yours, for example, you forgot to add credentials or misspelled a name, you will have to reorder and pay for that item again.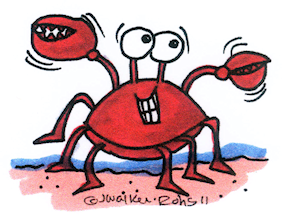 In the past, I ordered and received a design I no longer see on your web site. Is it possible to order an old design?
As I retire some designs over time, contact me and I will see what I can do.
I had you make a name tag six months ago and it is not correct.
I will correct any error within 30 days of shipping. The shipping date is noted on your receipt which is enclosed with all shipped orders. Please check your orders carefully when you receive them.
I want Mickey Mouse on one name tag and Sponge Bob on another. Can you make these?
I am prohibited by copyright law to draw anything that is copyrighted.
Will you draw something for me?
I love, love, love to create special designs for people. Give me your ideas. You can include photographs, favorite colors, descriptions, and I will create a special custom design just for you.